Article content
Reducing citywide emissions to net-zero by 2050 will cost an estimated $87 billion, but the cost of inaction is even greater, a city council committee heard Tuesday.
The community development committee spent Tuesday afternoon discussing the city's updated climate plan, called "Calgary Climate Strategy — Pathways to 2050." It's an update to a climate strategy approved by council in 2018.
The strategy pegs the cost of bringing citywide emissions to net zero over the next 28 years at $87 billion, or about $3.1 billion annually.
But inaction on climate mitigation would carry a greater price tag, City of Calgary climate change and environment manager Dick Ebersohn told committee.
"If we stand by and do nothing, the cost of inaction could ramp up to an average of $7.8 billion a year by the 2080s," he said.
Ebersohn said the city also estimated the net-zero transition will result in $60 billion to $80 billion in energy savings for Calgarians by 2050.
He added the city will also have to invest in climate risk reduction, with threats of extreme storms, flooding and heat waves.
Coun. Kourtney Penner acknowledged the possibility for some sticker shock from Calgarians, but said it's important to consider other costs of inaction, like the loss of clean air or clean water.
"They're staggering numbers, and they're really hard to wrap your head around, for sure," said Penner, who chairs the committee. She said the $87 billion wouldn't come solely from city coffers.
"That is a joint investment between all orders of government, between the private sector and between citizens investing into a net-zero future by 2050."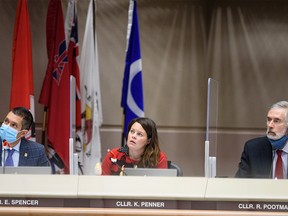 Administration said they're currently looking at about a $3.2-billion investment from the federal government.
The city plan outlines several key areas for mitigating greenhouse gas emissions over the coming decades.
That includes improving clean energy supply, ensuring new buildings meet net-zero standards and transitioning more quickly toward zero-emission vehicles.
More than two dozen speakers addressed the committee during a public hearing Tuesday, all of whom voiced support for the climate strategy.
Calgary Climate Hub director Angela McIntyre told council her non-profit is supportive of the climate framework, but that they believe it falls short in some areas.
The group outlined several areas where they wanted to see more commitments. Those included explicitly stating support for transit priorities like the Green Line, or having city utility Enmax make its electricity generation net-zero by 2035.
"We are so grateful that you are moving in this direction, and you can hold your heads up high that we are working towards these goals," McIntyre said.
"We know that we have more targets and more goals to set before we can make sure we are attaining these goals."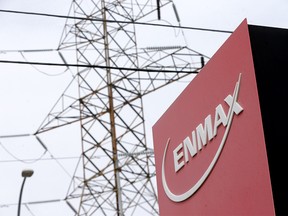 Penner said city departments and agencies, including Calgary Transit and Enmax, will also have their own climate strategies to supplement the city document.
A representative of Calgary's construction industry praised the strategy but expressed concerns with the idea of retrofitting current buildings to net-zero standards.
Frano Cavar with the Calgary Construction Association said modifying existing buildings to be net-zero may be prohibitively expensive, and said ensuring new buildings meet standards is a key.
Other speakers Tuesday included city youth with Fridays for Future, Calgary Economic Development, and former city alderman Bob Hawkesworth.
The committee voted 5–1 to send the climate strategy to a full meeting of council June 7, with Coun. Richard Pootmans opposed.
Pootmans had put forward an amendment to include provisions in the climate strategy for independent auditing, which the committee also adopted.